OneValenzuela Mining Group is an Independent Manufacturers Representative Company.  Through Ray Valenzuela, we specialize in bringing you sustainable chemical-resistance, corrosion prevention and control products, and abrasive resistant systems for concrete and steel.  This gives us multiple opportunities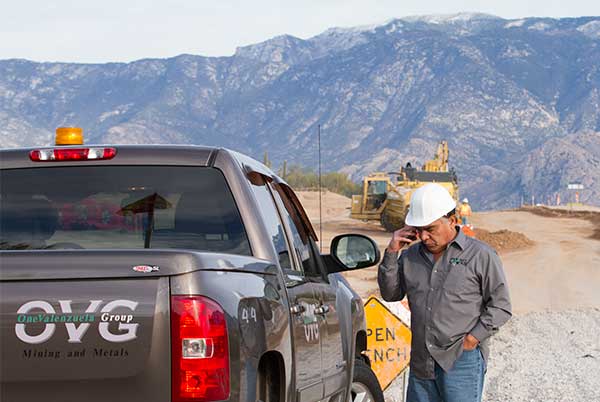 to suggest improved solutions which add value and safety to our clients' projects.
Ray brings his more than forty (40) years of construction industry experience to solving challenges and finding innovative solutions internationally for all our clients. Ray has developed a unique system of chemical-resistant products that complement each other for new construction; bringing a whole new concept in improving the way we do things today.  At OneValenzuela Group we are known for our unique expertise in solutions for retrofitting concrete structures and steel structures, and in steel tank repairs.
With new technology and the manufacturers we represent in the Mining, Industrial and Construction markets, we bring you new technology designs for the chemical environment, in national and international markets.
We represent the following solutions:

  Fiberglass Rebar: non-corrosive, non-conductive, and chemical-resistant for concrete floors and walls.

  TPV Chemical/Fuel/Acid Resistant Waterstop for concrete joints. And PVC waterstop.

  Protective chemical-resistant coatings for concrete and steel.

  Carbon Fiber Solutions for structural strengthening, and reinforcement fabrics for repairing concrete and steel.

  High performance concrete repair products.

  Rust protection and primer for metal and concrete.

Non-corrosive, non-reactive fiberglass and fiber-reinforced polymer (FRP), conveyor belt maintenance, rubber linings, and pump barge systems/ solar farms for tailing and leaching ponds.

Acid-Resistant cold fusion concrete and cold fusion fireproofing.

Mine site safety staffing training and compliance.
---
Our focus is to assist you in choosing the right products for your industrial projects.
OneValenzuela Group works with Engineering Firms, Consultants and Contractors
on design build projects.
Diverse industries we work with include:
Mines: Open Pit and Underground.
Water and Waste Treatment.
Plants: Power Plants and Generation Plants.
Petroleum Industries/Refineries.
Ozone Structures.
Nitrogen Plants.
Chemical Factories.
Railroad Fueling Containments.
Bio Energy/Renewable Bio Fuels Facilities.
Transportation/Bridges.
---
Our concern for the environment is reflected by our meeting NSF 61 Certification for health and human safety; being EPA (Environmental Protection Agency) compliant; and also being GreenSpec Listed with our products that we represent.
Our associations with the design community make OneValenzuela Group one of the best comprehensive groups to guide you on your next project. We offer Lunch N Learn, Product Knowledge presentations (PK), and Webinar opportunities.
---
Ray Valenzuela has created a comprehensive group of manufacturers, engineers,
consultants and specialty contractors as his network team. 
Representing my manufacturers (JP Specialties Earth Shield, Teknos Industrial Coatings, TufBar, Euclid Chemical, Gateway Composites Carbon Fiber Fabrics,  Maxon Technologies, Fibracan Engineering Solutions and Geopolymer Solutions), and promoting them in mining and industrial markets, brings forth a new concept of chemical-resistant products and repair materials. Ray's new innovation – of bringing groups of chemical-resistant products that complement each other as a system – will revolutionize what we now consider to be the proper way of meeting our clients' needs.  Imagine the possibilities:  what OneValenzuela Group can do for you with our manufacturers' technical support teams, engineering support, and our educational training.  We bring the next generation of chemical-resistant products to the mining and industrial markets.
Arranging Meet 'N' Greet meetings allows us to connect with potential clients and introduce our chemical resistant products. I like to get more personalized with my clients with Lunch 'N' Learn opportunities, which give us face-to-face interaction. At the same time we educate them on our newest, most advanced products. Ray is expanding clients' horizons and reaching out to more markets that way, by having Webinars and PKs with engineers, consultants and owners. We want to meet you!
Working with Mining and Industrial General Contractors gives OneValenzuela Group the opportunity to expand into other markets and meet with new clients face-to-face. We give the contractor the opportunity to bring their expertise in design build and constructing mine techniques to the owner's projects. Working together, Ray can optimally bring them to projects in mining and water treatment plants, at the same time promoting JP Specialties Earth Shield chemical resistant products, NSF 61 (used for potable water) Waterstops for concrete joints, and TufBar Fiberglass Non-Corrosive Rebar.
To our clients, Ray can recommend our partners with Certified Coating professionals, who are affiliated with the National Association of Corrosion Engineers (NACE), with Society of Protective Coatings (SSPC), with International Concrete Repair Institute (ICRI) Certifications, and are Mine Safety and Health Administration (MSHA) approved. These certified partners are working together with OneVG in promoting Teknos Industrial Coatings protective coatings for concrete and steel, Euclid Chemical concrete repair products, TufBar Fiberglass Non-Corrosive Rebar, Gateway Composites LLC. Carbon Fiber Fabrics for new and retrofit projects, Maxon Technology protective and penetrative coatings for metal and concrete.  We now can also present acid-resistant concrete, made by Geopolymer Solutions.   We work together as contractor, engineering services, and consultants. We are dedicated to provide the highest quality of customer service through our expertise, and our technical services that we perform in bringing the best solution for our customers' needs. My coating professionals have over 7 years experience in applying coatings and repairing concrete and steel structures. This is a requirement. Certified and experienced.
By our offering consulting services, we bring a wealth of information to our clients.  With the assistance of our manufacturer's technical support teams, we can aid in analyzing customers' requirements, planning and implementing projects, and meeting customer needs. This applies to products and systems, but also to safety and compliance. I also offer Safety Staffing and Consulting through McCraren Compliance . McCraren provides Project Safety Services from Conception to Completion.
Working with our mining process equipment and pumps manufacturers and sales service companies (conveying/crushing/screening), we help each other in the sense that I, or I together with them, can reach out by traveling to the mine projects, working with mine owners, and meeting with engineering firms. With their expertise as mechanical engineers and consultants, they bring their design systems to mechanical engineers. I support them with Teknos Industrial Coatings' most advanced coating systems to improve protection against corrosion for their equipment, with Euclid Chemical's Non-Corrosive, non-shrink cementitious grouts and high chemical resistant epoxy grouts for their machinery and pumps, and with Fibracan Engineering Solutions' fiberglass equipment, rubber liners, and pump barge systems.
Partnering with steel tank fabricators (welded and bolted tanks), I can bring to the engineers and consultants information on these manufacturers for new steel tanks manufacturing and retrofitting existing steel tanks design projects. Most steel tanks require a Teknos epoxy tank liner on the inside, and Teknos Industrial Coatings Non-Corrosive protective coatings for the outside of steel tanks and Gateway Composites LLC. Carbon Fiber repair products for their retrofitting projects. Some companies may want to use Maxon Technology protective and penetrative coatings for metal and concrete, as fewer personnel and protective preparations are needed for their coatings. Fibracan Engineering Solutions has fiberglass tanks and can create custom-made fiberglass products to complement them. If it is concrete repair or new concrete installation, Geopolymer Solutions produces Acid-Resistant cold fusion concrete, with varied sizes of aggregate.
I have designed a team of associates based in Tucson, Arizona to assist me in the Mexican mining and industrial markets. These team members have been trained to represent some of the manufacturers that I represent. OneVG has successfully moved into the Mining and Industrial markets in Mexico. We also have representation in Hermosillo, Sonora and we have associations with Mexican engineering firms in Hermosillo, Sonora. ¡Llámenos hoy para enseñarle cómo añadirle valor a su próximo proyecto!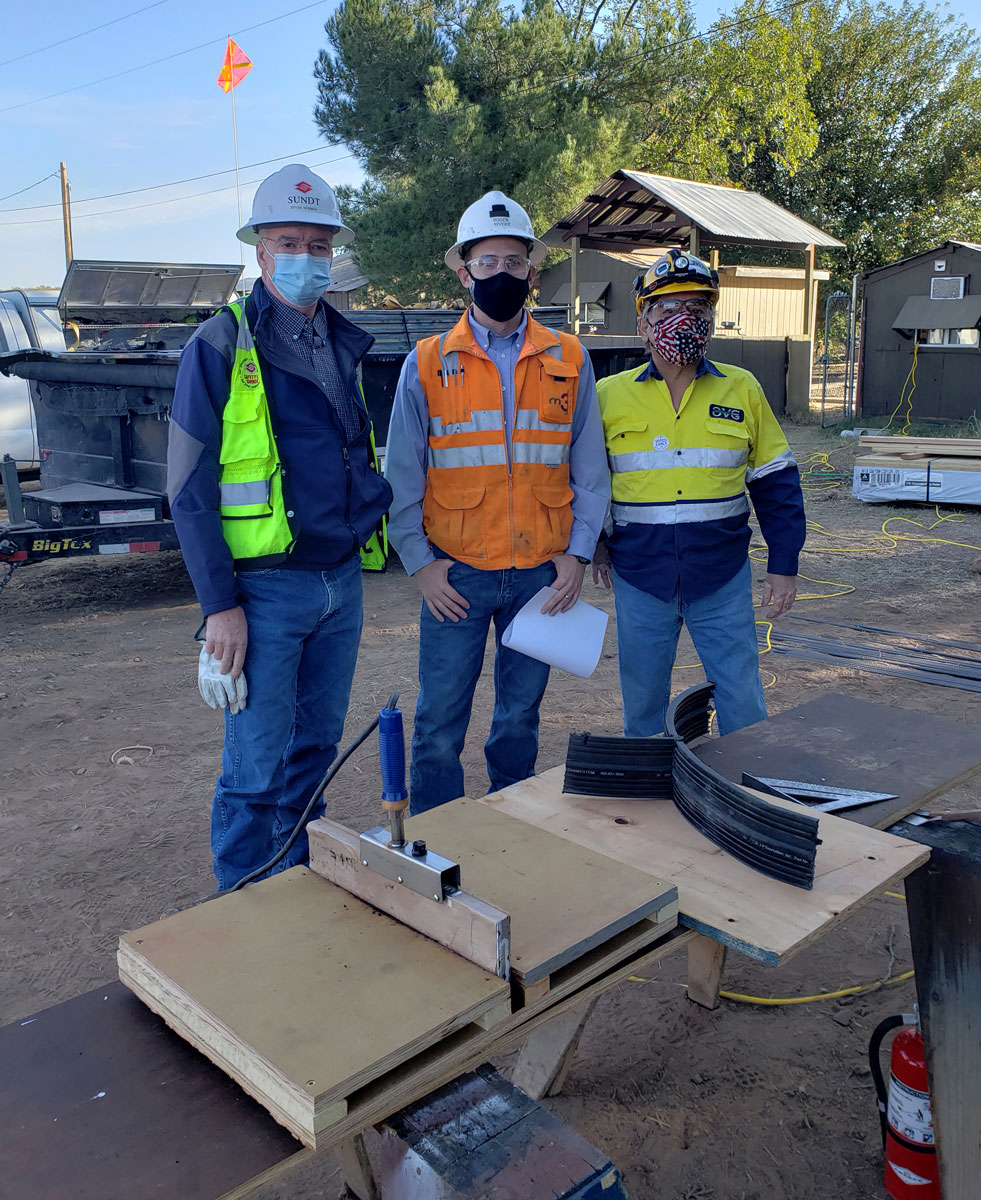 ---
OneValenzuela Group best strategies:  attend all key National meetings, expos, trade shows, and conferences. Ray is an active member of or is following these organizations:
AMIGOS – Arizona Mining and Industrial Get Our Support
SME – Society for Mining, Metallurgy and Exploration
NvMA – Nevada Mining Association
SEA of A – Structural Engineering Association of  Arizona
ICRI – International Concrete Repair Institute
SSPC –  Society for Protective Coatings
SABC – Southern Arizona Business Coalition
AMA – Arizona Mining Association
AVA – American Veteran's Alliance
WIM – Women In Mining, National Group
WIM – Women In Mining, Arizona Chapter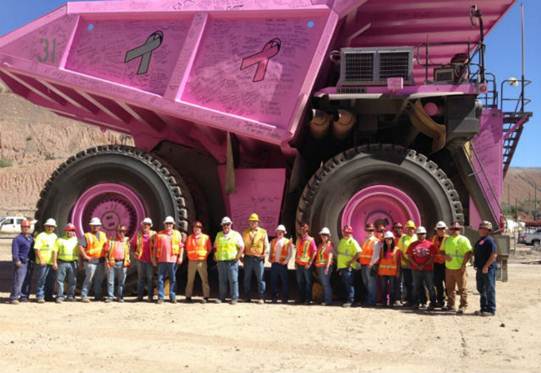 ¿Quiere hablar con Ray en español?  Se llame al número teléfono: 520-668-4070