"OneValenzuela has been integral to Earth Shield in our efforts to service and support the mining industry. OneVG's product knowledge and expertise is shared with the contractors in the form of certification classes that ensure Earth Shield waterstop is properly installed and welded in the field. OneVG's commitment and enthusiasm for the mining industry has allowed Earth Shield to become the specifier's first choice and the contractor's preferred product."
---

"We have worked with Ray Valenzuela for 3 or 4 years now. His knowledge and support has been invaluable and adds value to our clients. As consulting engineers involved in my diverse industries, we relied on product representatives to keep us knowledgeable and informed on all products and equipment applications. Ray does this with us. Our engineers are more informed because of our relationship. Ray is a professional on all levels that my Company counts on as valuable resource."
Review–Robert J. Hanlon, President  Hanlon Engineering & Architecture, Inc.
---
"I have worked with Ray on several successful projects. In our association of more than a decade, I have found that Ray has a vast wealth of knowledge and is a valuable asset to the mining & industrial industry."
Review–Jason Savage Euclid Chemical
---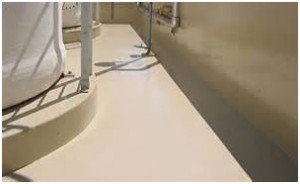 "Ray Valenzuela with OneValenzuela Group, has been a great influence in how we approach the mining market in concrete repair and protective coatings for concrete and steel projects. Together we have had a great impact in the way we work with the engineering community and the mine owners.
We bring new chemical resistant technology to the industry. We work together in Arizona, Nevada, New Mexico, Utah, Colorado, El Paso, Texas and other locations.
It has been a pleasure working with OneVG and I look forward to the continuance of our Business Development relationship." 
Review–Dave Sweetland, Professional Concrete repair and coating Specialist.
---

"Ray is very knowledgeable about a wide array of new products.  It's always great to work with him and find a product that really fits the specific needs at hand."
Review–George R Stevenson JR, Principal   Structural Concepts, Inc.
---