Do You See Rebar Corrosion?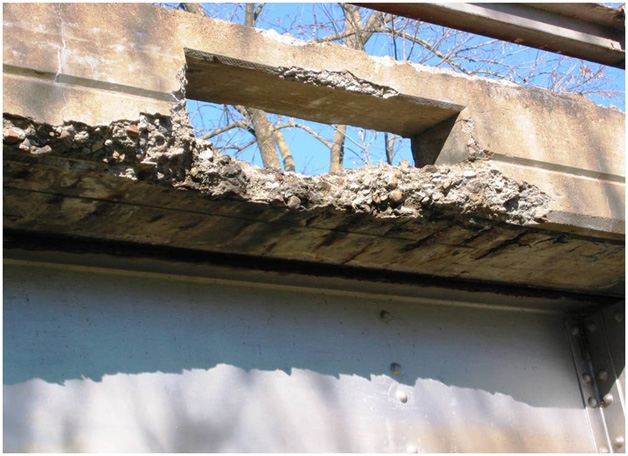 The
TUF BAR Solution Fiberglass Rebar
. TUF BAR Ltd. has been supplying the mining; construction and highway with fiberglass rebar and rock bolts.
TUF BAR Fiberglass Rebar
has developed proprietary processes for unique applications.
In 2022, we are focusing on our Rock Bolts, Soil Nails and Tiebacks.
TUF BAR Ltd. uses the highest quality corrosion resistant vinylester resin and fiberglass materials. 15 years of Government and University research has been performed to validate the 100-year sustainability of Fiberglass Rebar in concrete applications. This research led to the publication of theACI 440.1R, CSA S806, CSA S606,and AASHTO GRFP building and infrastructure codes.
Ray Valenzuela is currently working with the Departments of Transportation Bridge Engineering Groups. Committees representing TUF BAR Ltd. TufBar fiberglass rebar along with Ray's unique system of concrete repair products will bring opportunities to achieve exceptional performance in the rehabilitation of bridges or major bridge repairs.
Ray has also spent a lot of time in mines, consulting with the Mine Engineers and owners on their repairs of concrete structures and steel tanks' repair and lining. Ray's experience with the mining industry and the understanding of those customers' needs brings solutions needed for their projects.
OneValenzuela Group offers consulting services for engineers and design-build teams. We can visit you on-site to help with your rebar specifications, or we can set up a webinar, Lunch 'n' Learn, or Product Knowledge presentation (PK) to fit your time constraints. Please contact Ray at OneVG at 520-668-4070 for a presentation designed for your company.
As you can clearly see by these pictures, with Ray's system of concrete repair products, we can eliminate these occurrences and at the same time give the ultimate corrosion solution.