McCraren Compliance
offers Mining, Transportation and Safety Compliance Training Services.  Whether you're involved in a restart, a new project, an expansion of an existing one, or in construction and start-up, McCraren will be there to help you with safety issues and training.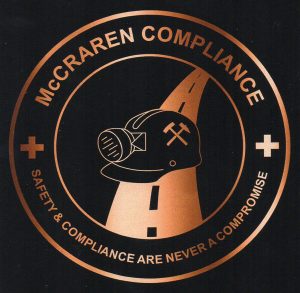 McCraren works with MSHA:
Everything we depend on is either made from minerals or relies on minerals for its production. As an industry, we take pride in both what we do and how we do it. Standards for Safety are high, and comprehensive programs are essential to the success of every operation, project, employee, and contractor.
Our team has decades of experience working in the mining industry. We do a lot more than just MSHA training. We have worked directly for some of the largest multinational companies, held positions with mining safety regulators, been contracted to start and restart large-scale mining operations, provided safety leadership to civil contractors, and have been the safety lifeline for small local sub-contractors and mining industry suppliers.
Like other Safety consulting companies, we have the expertise to provide safety training across a wide range of topics and develop, implement, evaluate, and improve complete safety programs.  Specializing in Mining Construction and Fleet Safety.
And with OSHA:
Our health and safety professionals are able to use their expertise to customize your compliance needs in a manner that makes injury prevention efforts more effective. We can provide you with OSHA 10 and 30 Hour Authorized training as well help you meet your Annual OSHA Safety Training needs. We are also able to help you recover from poorly managed or neglected safety and health programs. Our OSHA Authorized professionals are especially skilled in this area and are ready to handle large and small tasks.  We also offer training in preventing workplace violence.  Safety Staffing for Your Projects and Bids.
OneValenzuela Group offers our services for engineers, contractors, and design-build teams. We can visit you on-site to help with your project's specifications, or we can set up a webinar, product knowledge presentation (pk), or Lunch 'n' Learn to fit your time constraints. Please contact Ray at OneVG at 520-668-4070 for a presentation designed for your company.