Does Your Concrete Need Repair?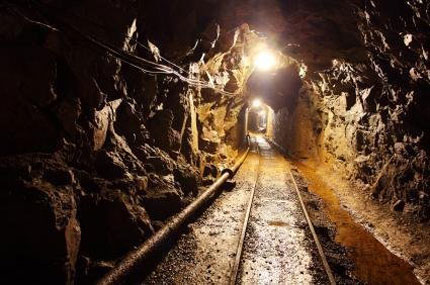 Euclid Chemical
 is the ONE SOURCE for perfecting your concrete…inside and out.
Ray Valenzuela and Euclid have worked together for the last 15 years as a sale person for a supplier and now as a independent manufacturer's representative in the Mining and Industrial markets, including Highway & Bridge retrofit and Water and Power. With our experience we can understand our clients' unique challenges establishing parameters and developing recommendations that respond to their specific issues.
Euclid Chemical serves the mining industry throughout the Americas with exceptional concrete and shotcrete products as well as value-added services that are second to none. Ray adds his corrosion maintenance and system experience for determining the most urgent repair needs, and which product will perform the best.  Euclid Chemical maintains its position as the innovative leader on this market by combining its field expertise and experience with technical know-how and testing required to develop quality concrete products to meet the challenges of the mining industry.
At Euclid Chemical and OneValenzuela group, we pride ourselves on our commitment to service. From concept and planning to testing and application, Euclid Chemical engineering experts and mining specialist provide the quality service expected by the mining industry that can only come with hands-on expertise. The Euclid Chemical mining specialists are highly experienced and trained to identify and handle any challenge, unique or typical and provide real-world solutions that work.
OneValenzuela Group offers consulting services for engineers and design-build teams. We can visit you on-site to help with your concrete specifications, or we can set up a webinar, product knowledge presentation (pk), or Lunch 'n' Learn to fit your time constraints. Please contact Ray at OneVG at 520-668-4070 for a presentation designed for your company.