Are You Looking for Fiberglass Equipment?
Fibracan Engineering Solutions is a fiberglass equipment manufacturer with over fifteen years of experience. We provide custom-made fabrication of non-corrosive fiberglass, fiber-reinforced fiberglass, and other corrosion-resistant products to the specific designs of our clients' needs.
With Ray, we represent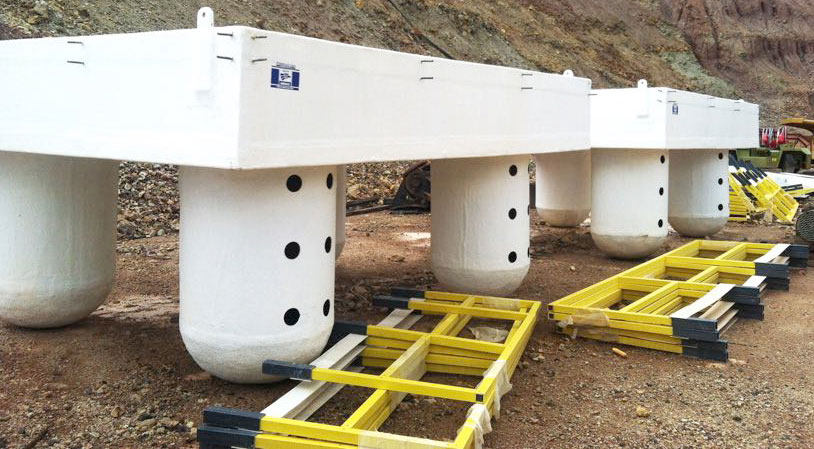 Pump Barges
Our main area of expertise is fabricating Pump Barge systems for vertical turbine pumps for corrosive and anticorrosive environments.  Some examples of those enviroments are: Tailings ponds, Sulfuric acid ponds, Salt water ponds or Fresh water ponds, and Mine dewatering.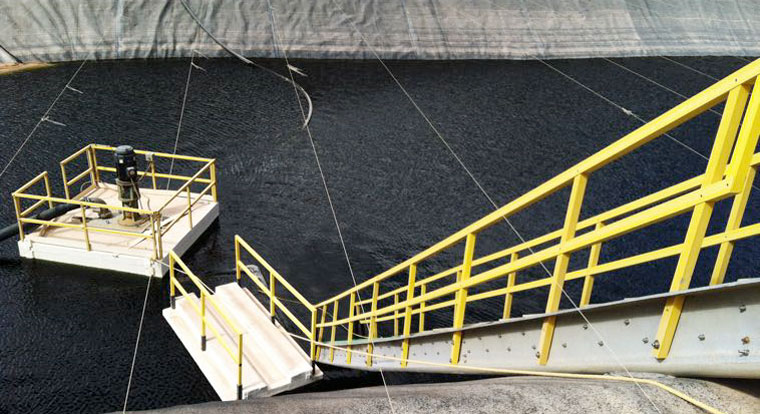 And Their FRP Walkway Systems
The walkways are made out of a corrosion-resistant Isophthalic polyester resin reinforced with fiberglass mat and Woven Roving. The interiors of the units are filled with closed cell polyurethane foam, so that even if they become damaged, the damage will not affect the flotation of the units.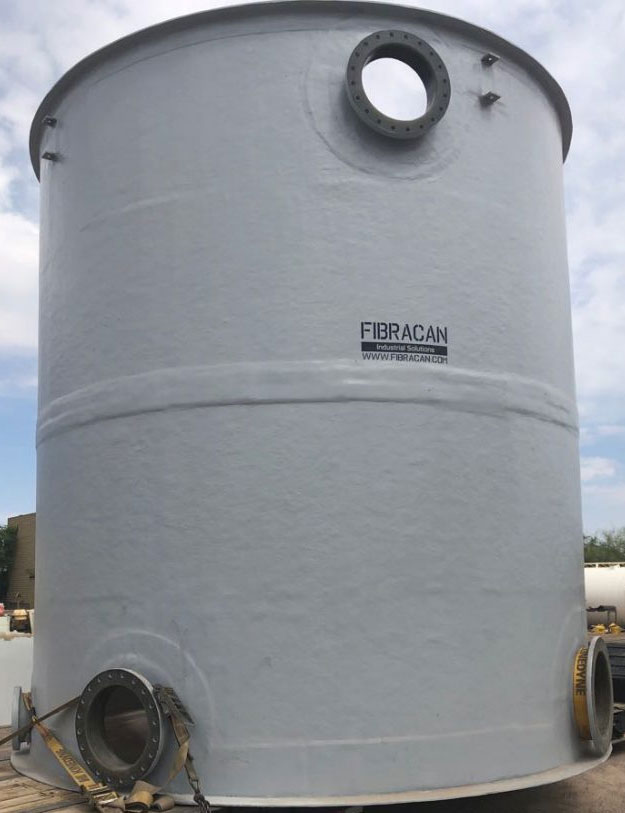 Our Tanks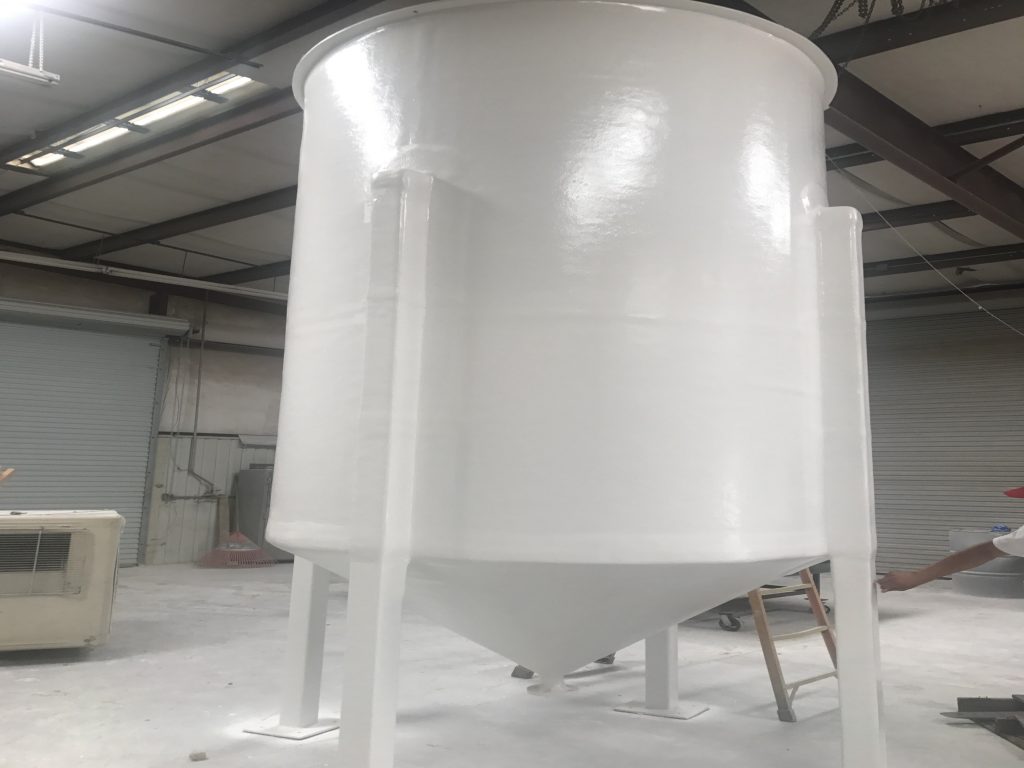 Bottom Cone Tanks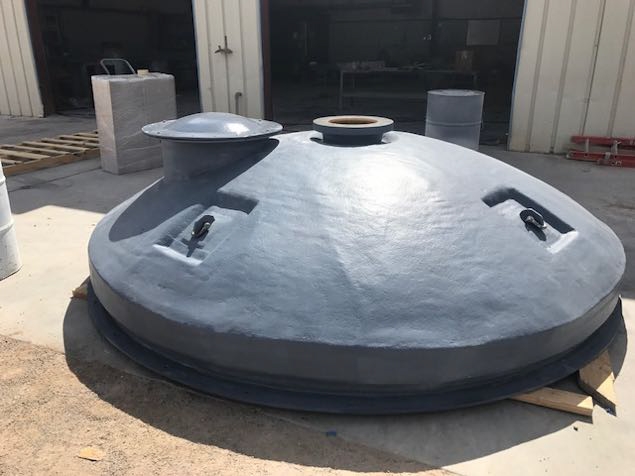 Bio-Scrubbers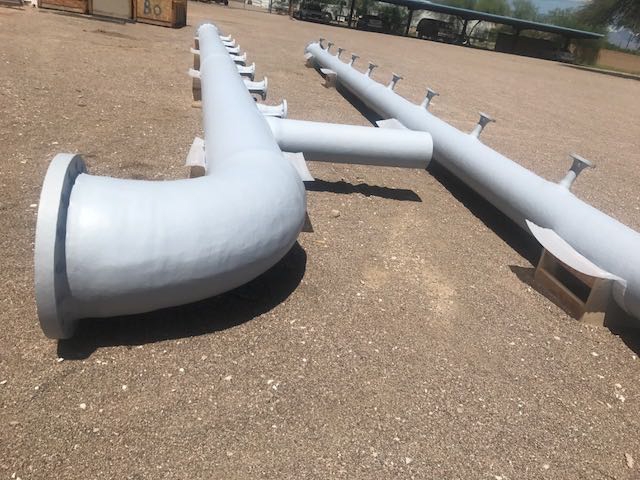 FRP Pipe Headers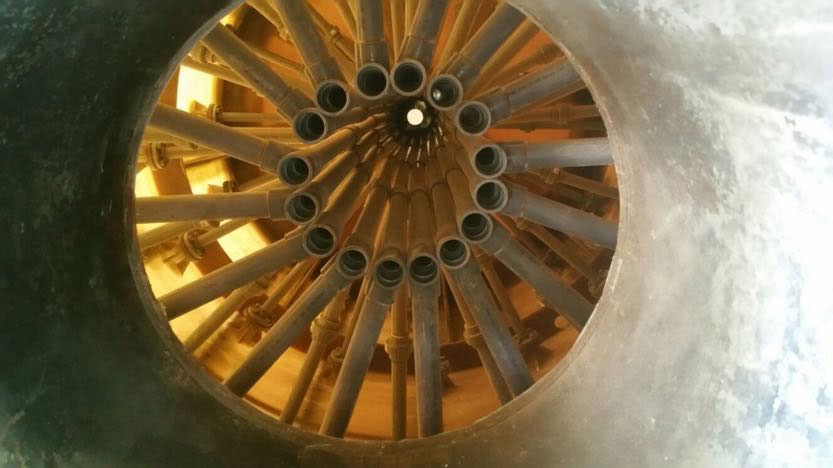 Filter Drums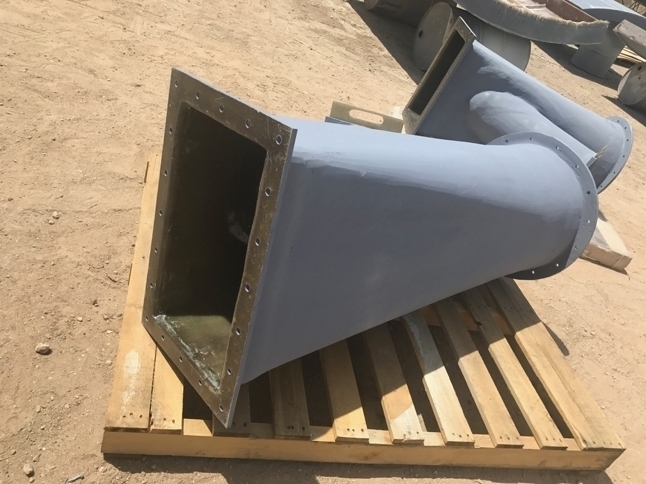 Custom-Made FRP Products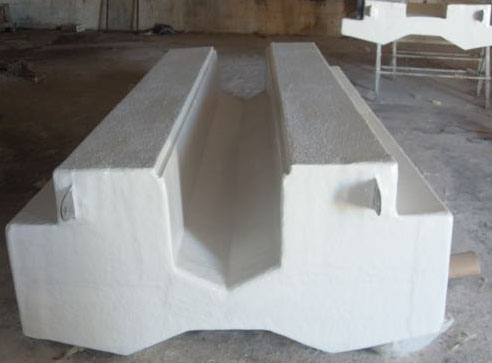 And other Fiberglass products
Please feel free to contact OneValenzuela Group at 520-668-4070 for a Fibracan presentation designed for your company.
Conveyor Belt Maintenance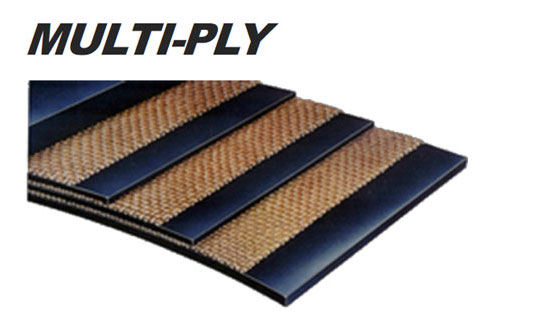 Designed to the highest standards for use with all types of bulk material transportation under light, medium-heavy and heavy service conditions. Due to the carcass construction and quality of cover these belts are noted for their reliability and long life in all industrial applications either for general purposes or handling of sharp-edged and extremely abrasive materials.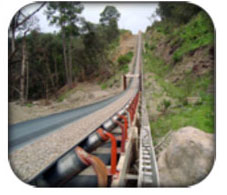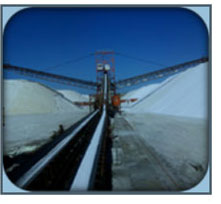 Custom Belt Maintenance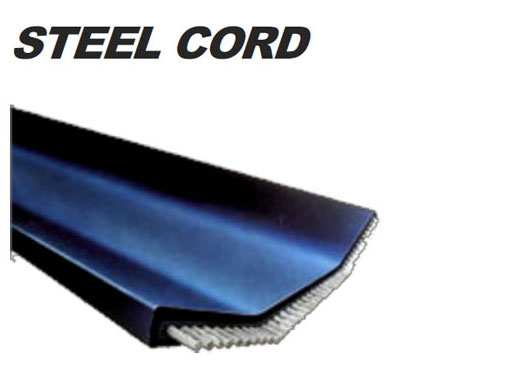 Steel conveyor belts have a high tensile strength. They're better for long distance conveying of ore, crushed rock, aggregate, sand, limestone, etc.
Due to their construction, they have excellent impact resistance, allow for wider conveyor configurations, and have a longer service life due to their low bending fatigue.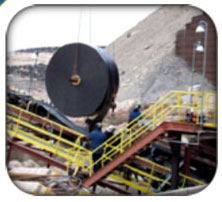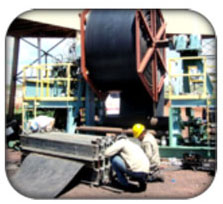 Idlers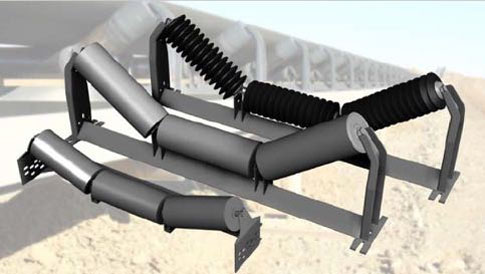 Carrying and return idlers that meet or exceed CEMA requirements for load, life, and dimensions wich are designed for challenging applications and the most severe environments. We do and design custom fabrications.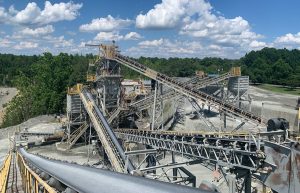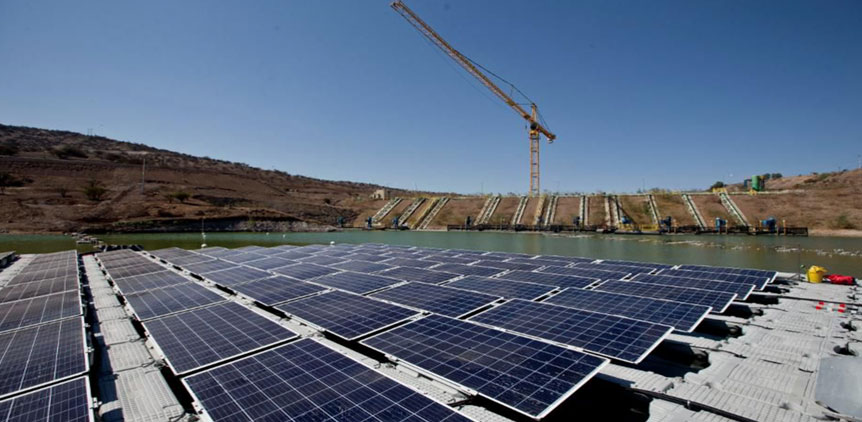 Ray is now part of an alliance with ITT Gould, HCI Energy, and Fibracan Engineering Solutions for providing Pump Barge Systems/ Solar Farms for Tailing and Leaching Ponds.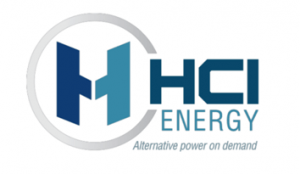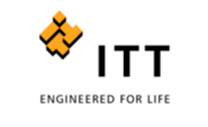 Advantages of solar barges
Reducing carbon footprint
Lowers costs – fuel for generators and replacing generators
Shade produced by solar reduces evaporation which keeps pollutants out of the air
No loss of land space
Silent operation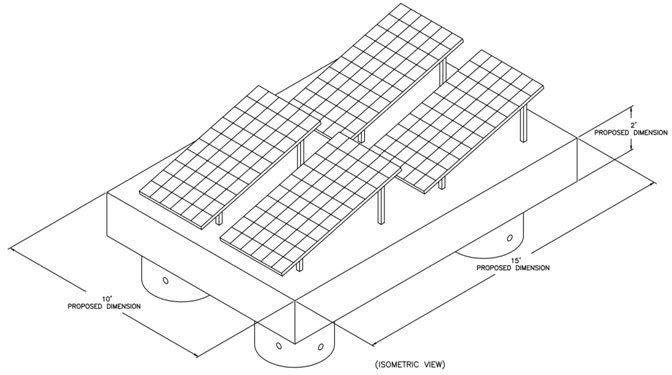 Building Blocks for Floating Solar
Dock
Framing for solar panels
Solar panels
Wiring for connections
Main wiring to Hybrid Cube from solar panels
Wiring from Hybrid Cube to pumps
The Hybrid Cube is the control center with battery back-up and generator in a hurricane proof container for the renewable energy and powering the pumps.
Please feel free to contact OneValenzuela Group at 520-668-4070 for a Fibracan Engineering Solutions presentation designed for your company.
Ray and Fibracan Engineering are pleased to present the newest product:
Rubber Liner
Steel is the structural material most lined with rubber, but new methods of adhesion now enable the lining of other substrates such as stainless steel and aluminium with specific elastomers. Concrete linings are also possible for mining refurbishment situations.
Examples of Mining Equipment That Has Been Lined By SIPLAT (some also include fabrication):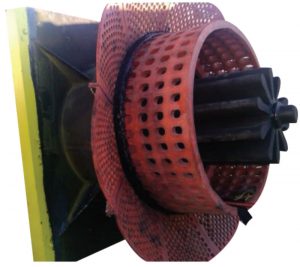 Agitator Shafts and Blades
Conveyor Pulleys
Pulp Lifters
Pipes and Spool Packages
Baffles and Spirals
Trommels
Cross Beams
Tanks and Vessels
Trunnions
Preformed Liners
Chutes
Hoppers
It is preferable to have the lining done at our premises, where special facilities are available and vulcanizing can be done in our autoclaves.
Many CLOSED TANKS can also be used as their own autoclaves, but some constructions are either too large or unable to be relocated. We can line and cure on site.
Please feel free to contact OneValenzuela Group at 520-668-4070 for a Fibracan Engineering Solutions presentation designed for your company.