Looking For Protective Coatings For Concrete And Steel?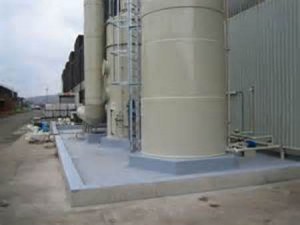 Teknos Industrial Coatings is dedicated to protection of the global mining and industrial markets. Teknos Industrial Coatings is a leading global supplier to the whole value chain in the mining industry, from the mine itself to material handling, processing & maintenance. Teknos provides high quality corrosion protecting systems meeting the specific needs of the mining and industrial markets.
Ray works with engineers from the sites AND with folks from Teknos Industrial Coatings to make sure that the product is the right one for that site. And that the application will be professionally applied the first time.
Teknos has product solutions fitting all types of mines – regardless of what metal or minerals are being extracted. Our coating systems can be tailored to suit your specific need for new construction, retrofit and maintenance ensuring long term sustainable protection for your projects.
As the folks at Teknos Industrial Coatings say, "We are not just about paint, we are Technology."
Choosing the correct system is what Ray does – finding the optimal balance between product technologies and expected lifetime of the coating system. Working with engineering and consulting groups to specify the right coating system early in the design phase can optimize the design life as well as considerably increase the time to the first maintenance. Teknos Industrial Coatings Revolutionary mesh free epoxy passive fire protection. Eliminating reinforcement mesh.
Teknos Industrial Coatings is well known for its experience in the mining, industrial and construction markets; also for its ability to perform in protective Novolac chemical resistant, Heat Resistant, Zinc Silicate, Polyurethane and Intumescent (fireproof) coatings for concrete and steel applications. As a manufacturer of coatings and lining systems, Teknos Industrial Coatings creates:
Epoxy Novolac
High-Build Epoxy Novolac
Elastomeric Polyurea
Epoxy/Ceramic Wear Compound
Polymer Concrete
Fluoroelastomer Joint Sealant
Urethane Tar
Pipe Liner
Pigmented Polyurethane
Corrosion Protection
"We make the world last longer."
Applications are in primary and secondary containment areas, inside tank lining systems, fireproofing for steel and concrete applications, and in areas that require corrosion protection systems.
Please feel free to contact OneValenzuela Group at 520-668-4070 for a Teknos presentation designed for your company.